At some point over the weekend the name
Susan Cohn
came up in reference to jewellery design. As a 1st yr arts student I had written a paper on her product design, particularly those pieces picked up by Alessi. One of those pieces was the Cohndom - an elegant little condom holder - the perfect gift for trendy people with an attractive>active sex life (easy tiger - it only holds one).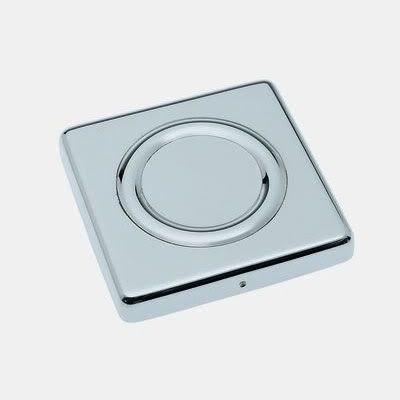 Cohndom by Susan Cohn, 1995. Image via Panik
In light of all the recent creative work inspired by eroticism, I felt it was time to revisit the Cohndom along with some of the work from the
Love Design
exhibition, held in Milan at the
Salone Internazionale del Mobile. Unlike the more literal designer sex toys of previous seasons (eg Bone by Tom Dixon - also pictured), the Love Design book and exhibition delves into some of the psychological and emotional aspects of eroticism and intimacy.
Bone by Tom Dixon - "
Tom believes that design becomes interesting when you start looking at areas where design has never gone before
" ...smirk. Image and quote via Myla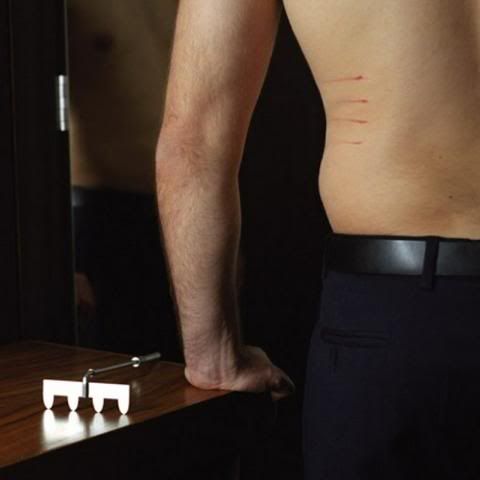 From Love Design - Traces of an Imaginary Affair by Björn Franke.
Images via Fast Company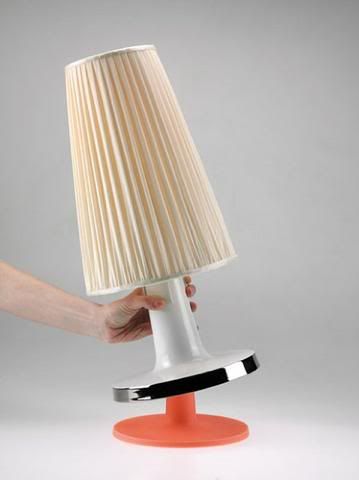 Bedside lamp by Matteo Cibic.
Image via Fast Company
Powered by Arik Levy. Image via Fast Company
Hitting the spot with NB is the
Waveform collection by
Sakurako Shimizu.
These peculiarly alluring necklaces and rings are "laser cut in the shape of digital sound waves representing the voice of French actress Jeanne Moreau reading a love poem called "Cet Amour" by Jacques Prévert."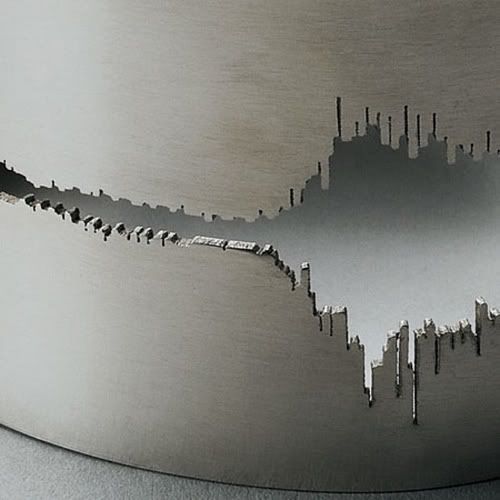 Waveform collection by
Sakurako Shimizu
.
Image and quote via Fast Company
Sakurako Shimizu also offers bespoke wedding rings, created from an audio file of each partner saying "I do".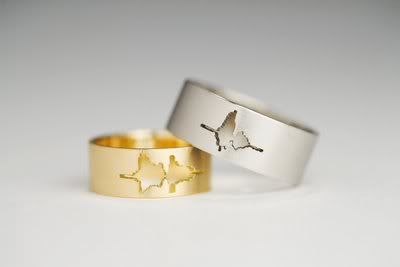 "I do" Wedding Bands
Too mushy for the blokes? Well then, feast your eyes on her 1981 Atari ring -
"a precise cast of the original Atari computer chip out of 18 karat gold".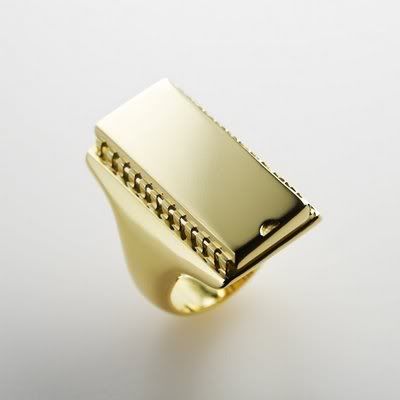 1981 Atari ring

It may be love after all.