Recently released by
Dinosaur Designs
, Fungi is a new collection of jewellery and decorative items inspired by 'the magical and regenerative qualities of fungi'. I've been playing around on their website with their interactive Fungiverse and now have little mushies of my very own!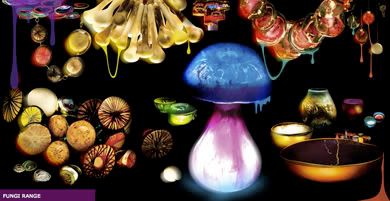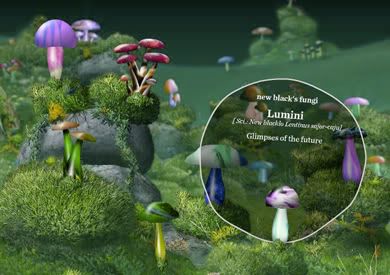 Magic and fantasy have been playing a fairly substantial role in my recent research and this gorgeous collection is just one of a run of designs that have been inspired by the magic of mushrooms.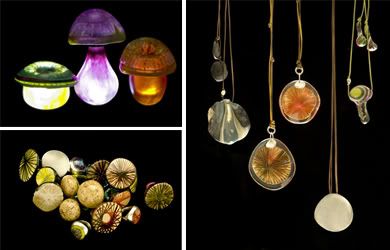 Images via
Dinosaur Designs
Not new but indicative of this direction is the mushroom floor lamp by Australian designer,
Simon Duff
.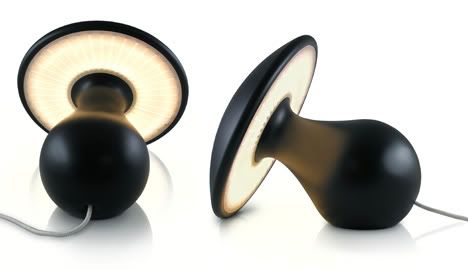 Image via
simonduff.com
Photographed at his recent retrospective at the Pompidou Centre, this design concept for the Notify showroom by
Ron Arad
is a beautifully literal mimicry of natural form.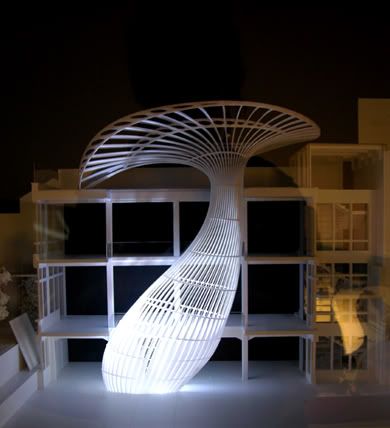 Notify showroom concept. Image by New Black



And finally this vase by Des Pots was shown at Maison et Objet earlier this year. Equal parts 'ooooh!' and 'eeewww!', especially with that slimy looking glaze - I love it!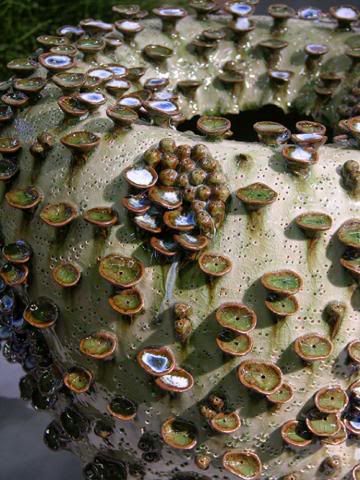 Fungus vase by

Des Pots. Image by New Black.